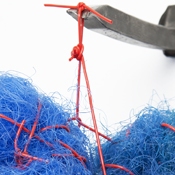 Balls
Polypropylene ropes are deconstructed and reassembled with common objects and fabricated steel.
---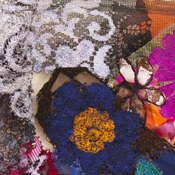 Embroideries
Scraps of fabrics, lace, plastic, and silk flower parts are machine-sewn into gardens.
---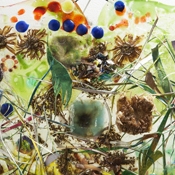 Poured
A sticky "resin" surface captures street and garden detritus.
---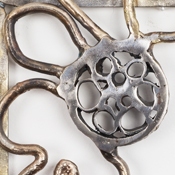 Steel
Fabricated steel rods are bent into "memories" of a fall garden.