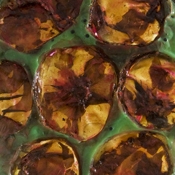 Steel Gardens
Steel rods and a self-leveling polymer gel that resembles resin are formed into mirror-like garden portraits.
---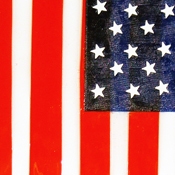 Red White and Blue
Politically inspired wall works are created from knitted deconstructed polypropylene rope, wood, cement, plastic, vinyl and metal.
---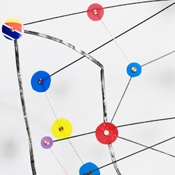 Hanging Sculpture
Riveted, flattened umbrella spokes, recyclables and studio scraps are used in creating child-like mobiles.